Committed to preserving our exceptional environment on a daily basis
An integrated facility in a privileged natural setting
At Domaine Les Oréades, an ecological campsite in the Landes region of France, you're right in the middle of nature, in the heart of Europe's largest pine forest (nearly a million hectares!), on the shores of a 5,800-hectare freshwater lake – the 2nd largest in France!
Every moment spent at our campsite in the Landes reminds us how extraordinary and precious nature is!
Our commitment to the environment is reflected not only in our homes, but also in our services.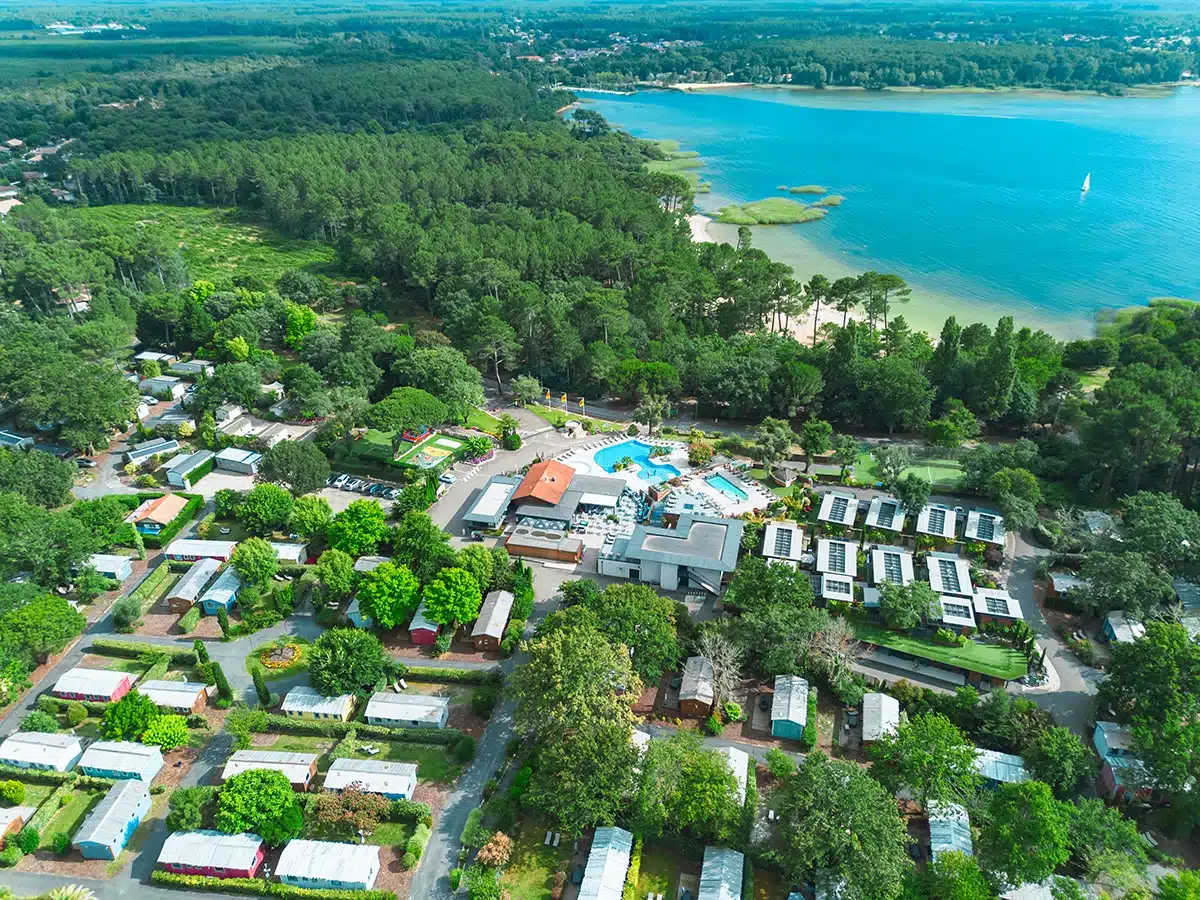 Concrete commitments to the ecological transition
Because nature soothes us by limiting our stress, surrounds us, protects us and fills us with wonder, it's important to do all we can to preserve it.
Greener accommodation
Visit ecological camping Yelloh! Village Domaine Les Oréades offers "made in France" accommodation, with an emphasis on natural materials.
Our cabins, mobile homes and pagodas are designed to be environmentally-friendly, energy-efficient and comfortable , with features such as mousse faucets, dual-flush toilets, reversible air conditioning, LED light bulbs and A+ and A++ household appliances.
A preserved natural ecosystem
Our ecological campsite in the Landes region is located in the heart of a green setting that we are committed to protecting through the preservation of biodiversity:
Our landscaped areas are planted with local species,
Eco-friendly maintenance,
And nesting boxes for small wildlife.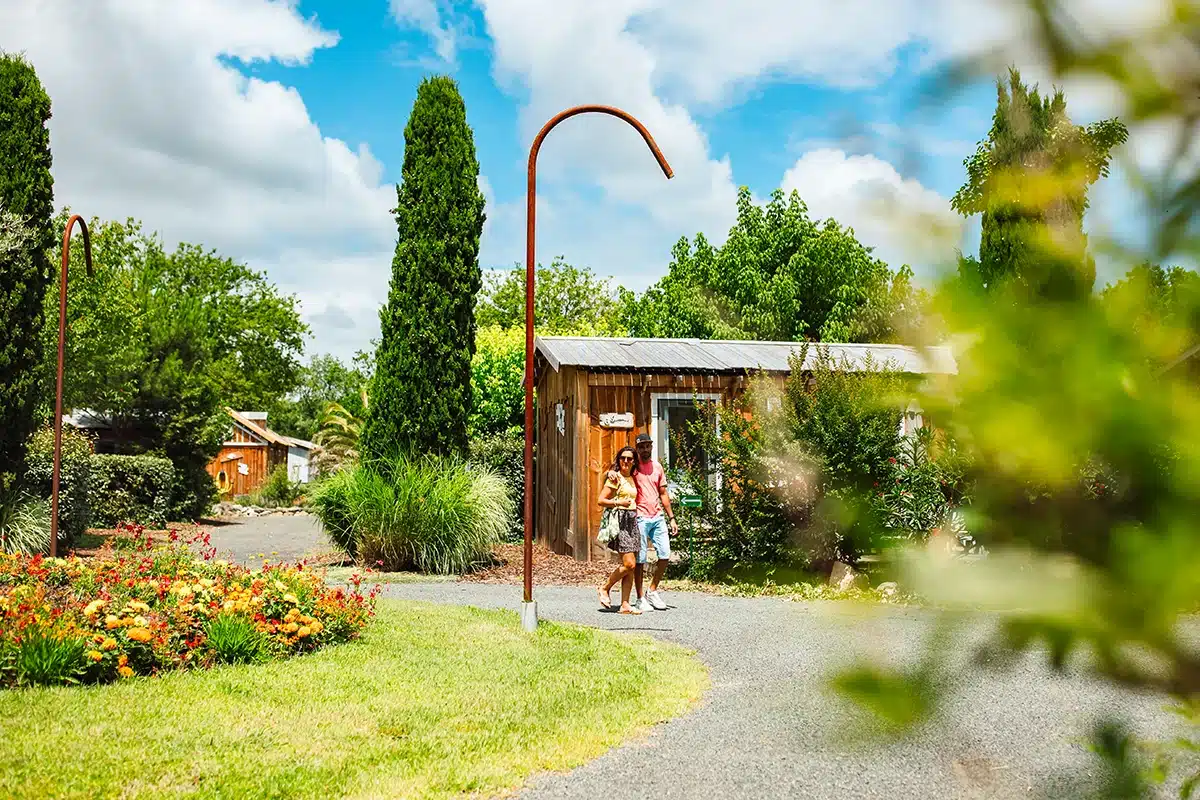 Eco-friendly maintenance
For waste management, we practice selective sorting.
Similarly, all the cleaning and maintenance products used on the campsite have been selected according to ecological labels.
Organic and local
Our restaurant offers a locavore and organic menu.
The grocery store also offers a wide selection of products from local producers.
At Yelloh! At Village Domaine Les Oréades, we've thought of everything so that you can recharge your batteries and pamper yourself without damaging the environment.
Discover our restaurant, our accommodations and our team!