Restaurant at Lac de Sanguinet in the Landes: La Table du Domaine
Restaurant Lac de Sanguinet: tantalize your taste buds!
Every day, the chef at La Table du Domaine, a restaurant on Lac de Sanguinet, concocts a lively, well-balanced cuisine with dishes to enjoy on site or snacks to take away.
Located right at the entrance to the Les Oréades campsite in the Landes region, discover our menu, which changes with the seasons.
Seasonal flavours from the Landes region for healthy, vitamin-packed gourmet breaks!
The Landes and south-western France are renowned throughout France for their local gastronomy.
The Landes, a vast area of forest, sand, seaside and farmland, offers a wide range of fruit and vegetables. The Landes is also famous for its duck and poultry farms.
Our restaurant, located in the Landes region near Lac de Sanguinet, takes advantage of the region's assets and the presence of numerous local producers to prepare its dishes. In this way, we promote short distribution channels while offering our customers the very best.
Short tours in this restaurant on Lac de Sanguinet
With an emphasis on short distribution channels, all our recipes are made from fresh produce, carefully selected by our teams to showcase the expertise of our region's producers.
Plus: our menus include vegetarian and vegan options.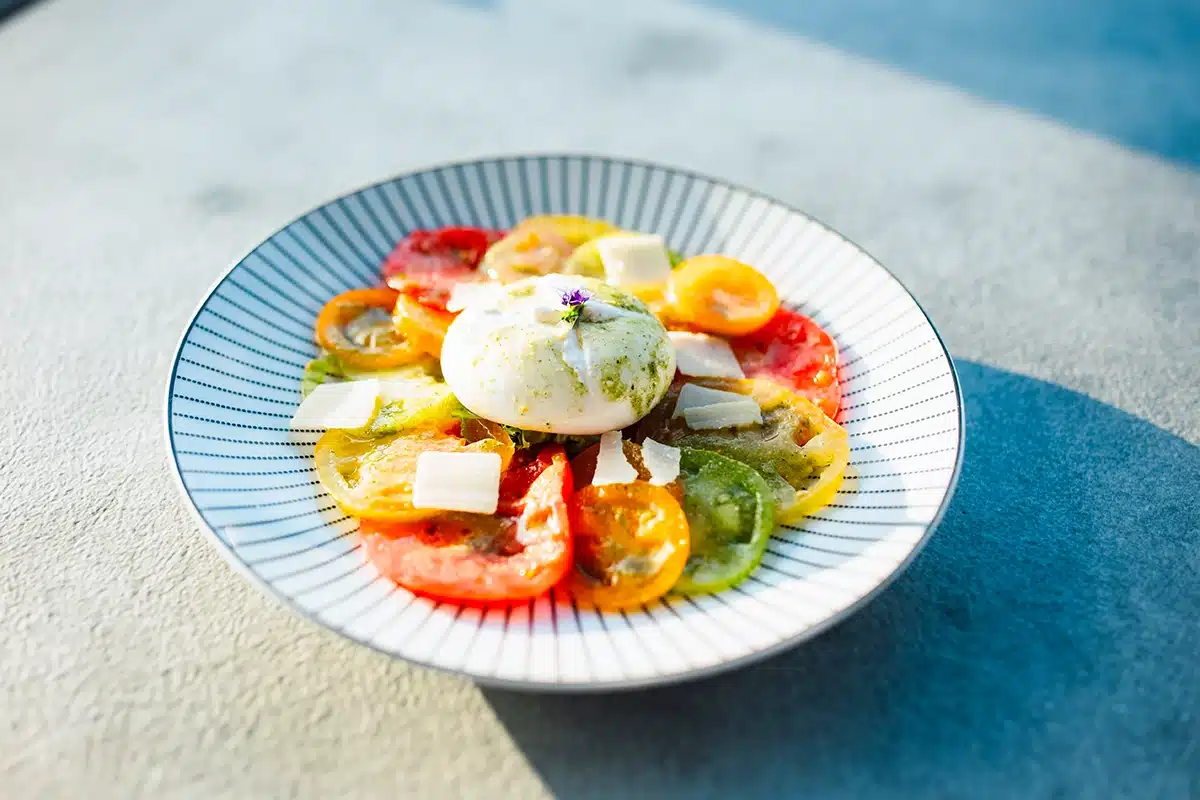 What do our customers thinkof the restaurant?
Merci à la serveuse de nous avoir trouvé une place alors que le restaurant était complet !!! quelle belle adresse , super cocktail et risotto de gambas excellent ... Bravo à toute l'équipe !!!
Mélanie Poisson
21/08/2023
Passer par là, par hasard, pour boire l apéro. Nous avons été très bien accueilli, personnel super sympa, ambiance au top et cadre magnifique. Wahooo 🤩
Charlène ESCAFFRE
06/08/2023
Nous venons tous les ans et je dois dire que c'est toujours un régal ! Vraiment un délice en terme de plat ! Le service impeccable ! C'est une adresse incontournable !
Excellent accueil. Personnel souriant et attentif. Bonne cuisine, bien présentée.Je conseille ce restaurant sans aucune hésitation.
Très bon restaurant. Le chef est au top. Très bonne cuisine. Personnel très sympathique et à l'écoute. Nous reviendrons.
Un repas délicieux, très bien présenté et un chef qui prend la peine en fin de service de passer vous voir.
Stephanie Corbière
12/07/2023
Une pure merveille tant pour les yeux que pour les papilles. Des assiettes digne d'un grand chef,très raffinées. Un super cadre et service très agréable. Rapport qualité prix parfait.
To reserve or order at La Table du Domaine, Lac de Sanguinet
Would you like to reserve a table or order a takeaway?
Contact us by telephone on 05.58.09.94.72 or by e-mail: latabledudomaine[@]gmail.com
Discover the campsite, our accommodation and the region!