Our rental accommodations for your privileged stay in the Landes
The Luxuries
The Premium Range: our luxury rentals
The Premium Range offers luxury mobile-home rentals in the heart of the Landes region. Named Pagode or Cabane de Pêcheur, these luxury accommodations offer a range of styles, from modern to more typical fisherman's huts. The choice is yours.
With the Premium range, choose a luxury cottage or a top-of-the-range Fisherman's hut with a surface area of 20 to 40 m² and a capacity of 2 to 6 people. These luxury mobile homes for rent have 1 to 3 bedrooms.
With access to a fully-equipped terrace, you can choose to rent a luxury mobile home with a private Jacuzzi/spa and/or a view of Lac de Sanguinet.
The Pagoda district is pedestrian-only. Beautifully landscaped, it's also the closest neighborhood to the lake and all amenities such as the swimming pool and restaurant.
The Premium cabins are located a little further away, but still offer quick access to the lake. This level of service guarantees the rental of a fully-equipped luxury mobile home. In fact, the kitchenette is fully equipped to make your stay easier: dishwasher, fridge/freezer, microwave, kettle, toaster, as well as bed linen and towels, wifi and end-of-stay cleaning included.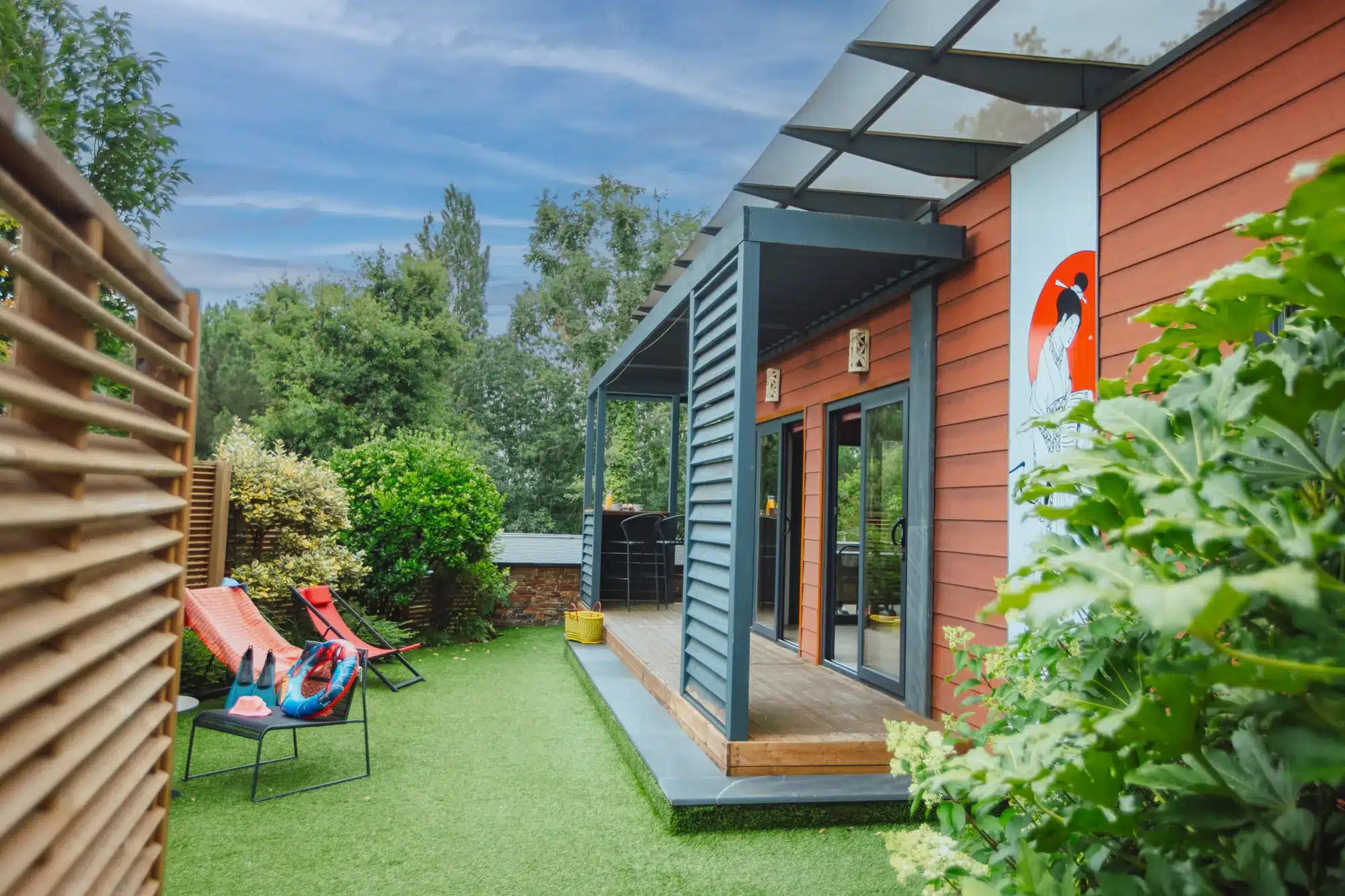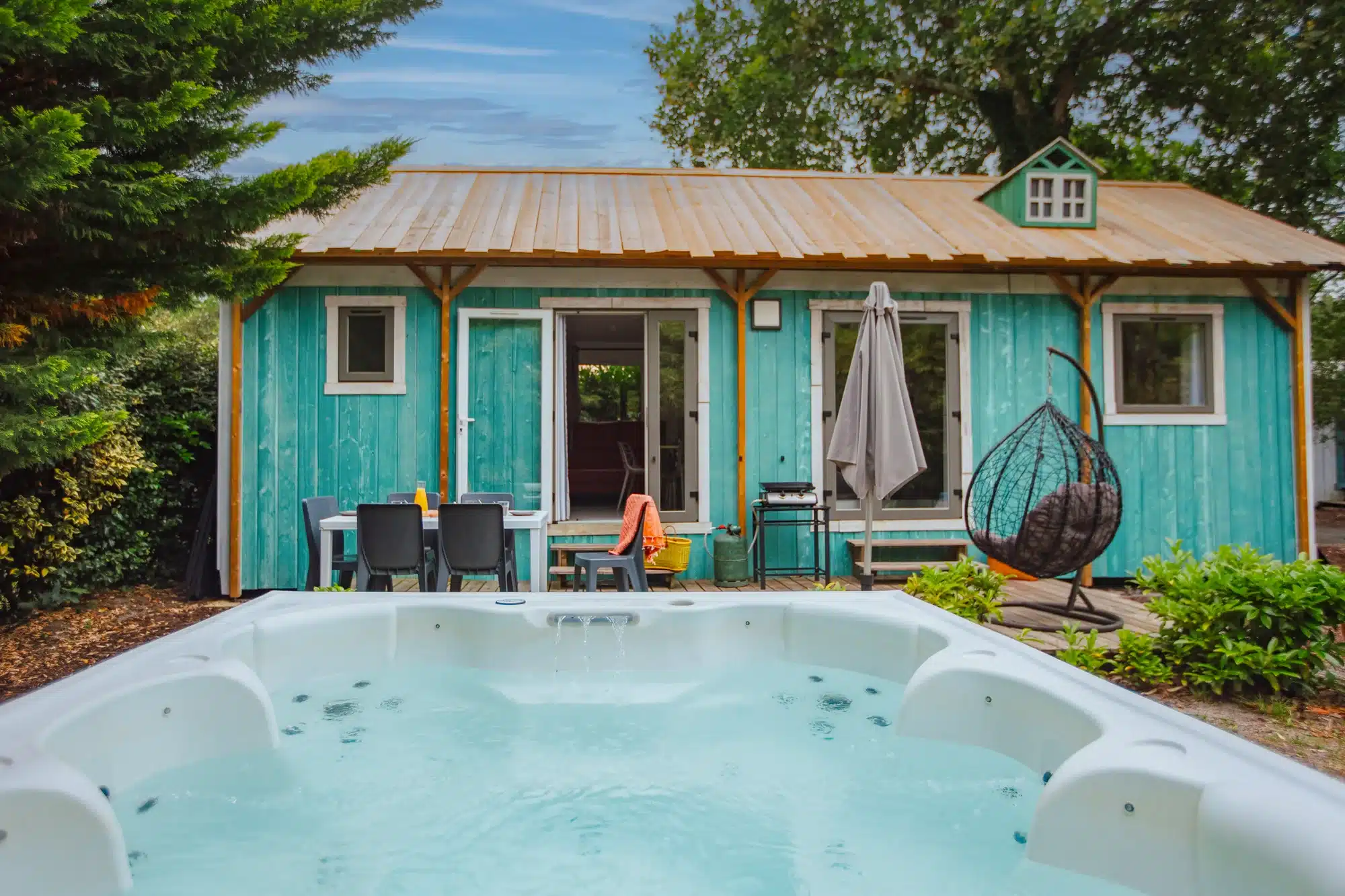 Our luxury mobile homes for rent on an unspoilt estate
The Domaine Les Oréades campsite in the Landes region offers luxury mobile home rentals on its grounds, just a stone's throw from Lac de Sanguinet. On site, you'll find pitches surrounded by vegetation, in the shade of Landes pines.
This is one of the few campsites to offer a top-of-the-range offer with such These accommodations have nothing to envy from a hotel, and offer quality services for your vacation in a pleasant, landscaped setting surrounded by greenery.
All about our 5-star campsite
The Domaine des Oréades campsite is just a stone's throw from Lac de Sanguinet in the Landes region of France. With several heated swimming pools, an indoor pool, a paddling pool and an area for children to play in the water, this 5-star campsite has plenty to offer the whole family.
Numerous activities and entertainment are offered on site, and children and teenagers can take advantage of the Club to take part in activities with young people of their own age. There's a wonderful restaurant on site. Open to all, it offers tasty local cuisine.
These services, together with a wide choice of luxury mobile home rentals, make this a top-of-the-range location for your next vacation in the Landes.