What mushrooms are found in the Landes?
You're spending your vacation in Sanguinet on the Domaine des Oréades and plan to take advantage of the opportunity to discover the Landes mushrooms. It's perfect timing! The region is bursting with these delights! What mushrooms will you find? Where are they hiding? We tell you all about it!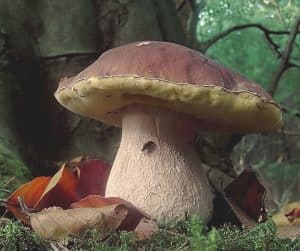 Bordeaux boletus
The Bordeaux boletus is harvested from late June to late October, sometimes later than this year thanks to the mild climate. It can be found among deciduous trees in coniferous woods, in open or airy places such as clearings, grasslands, tree-lined embankments and roadsides.
Note that its outbreak is often preceded, by a few days, by that of fly agaric, an extremely toxic fungus that frequents the same areas.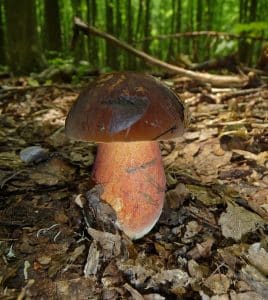 Red-footed boletus
The red-footed boletus can be found from midsummer to late autumn under old oaks, but also under conifers in forest edges, clearings and open hardwoods.
Note that it can be confused with two poisonous mushrooms: the satanic boletus and the white boletus.
Landes mushrooms: watch out for the bay boletus!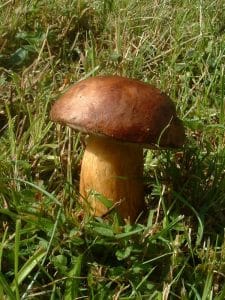 Bay boletus
This pleasantly nutty edible is harvested from midsummer to late autumn, mainly on and around the stumps and highly decomposed debris of coniferous woods. You're also likely to find them on the slopes or paths of coniferous woods, the edges of ditches, or even on rocky ground.
Note that this little rascal has the ability to assimilate both heavy and radioactive metals… That's why it should only be harvested in areas far from pollution and eaten sparingly.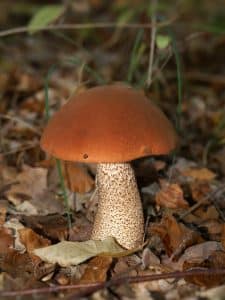 The orange boletus
The orange boletus is picked from midsummer to late autumn. It is mainly found in aspen woods, more rarely under other hardwoods, most often on clay soils and in wetter depressions, sunken firebreaks and ditch edges, most often hidden in grassy areas in dry weather.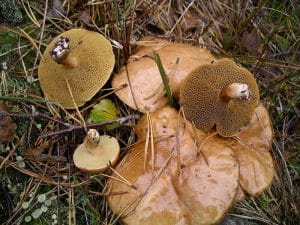 The cattleman's boletus
This yellow-headed beetle is found from late summer to late autumn, mainly in coniferous woods, often in the grassy areas of pine forests and moors, appreciating aerated areas and acidic soils.
Photo credits: "Boletus edulis (Tillegem)" by © Hans Hillewaert.
"Boletus erythropus 2010 G3" by George Chernilevsky – Own work.
"Xerocomus badius" by Jeffdelonge on Wikipedia – Transferred from fr.wikipedia to Commons…
"Leccinum aurantiacum" by © Hans Hillewaert.
"Suillus bovinus". Under public domain license via Wikimedia Commons.