Sleep in a fisherman's hut in the Landes
Come and enjoy a stay in our neighborhood dedicated to fishermen's huts. Atypical, comfortable and perfectly integrated into their natural environment, these accommodations are exclusive to Domaine Les Oréades, a campsite in the Landes region of France.
Directly inspired by the cabanes tchanquées of the Bassin d'Arcachon, the fisherman's hut guarantees a complete change of scenery.
The Domaine Les Oréades campsite is nestled in the Landes region, a stone's throw from Lac de Sanguinet and bordered by a forest of Landes pine trees.
On this estate, you'll find several types of accommodation, including cottages and mobile homes. Some have private spa/jacuzzi bath s for maximum comfort. This 5-star campsite offers quality accommodation spread over a wooded estate in the shade of pine trees.
An unusual type of accommodation, the cabane de pêcheur (fisherman's hut) is inspired by the cabanes tchanquées found in the Arcachon basin, off Île aux oiseaux. Surrounded by woods, each cabin has a beautiful terrace and a spacious interior.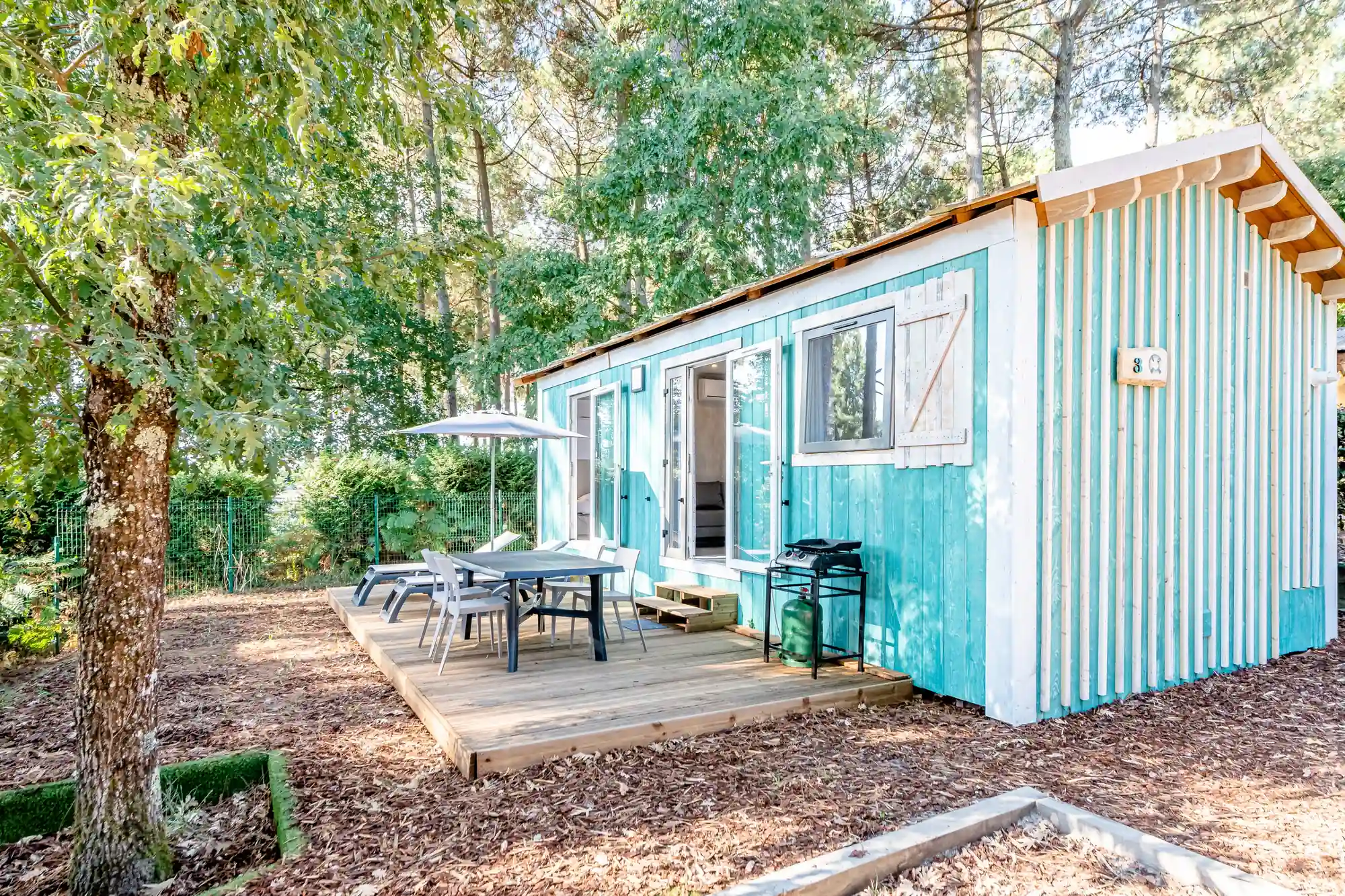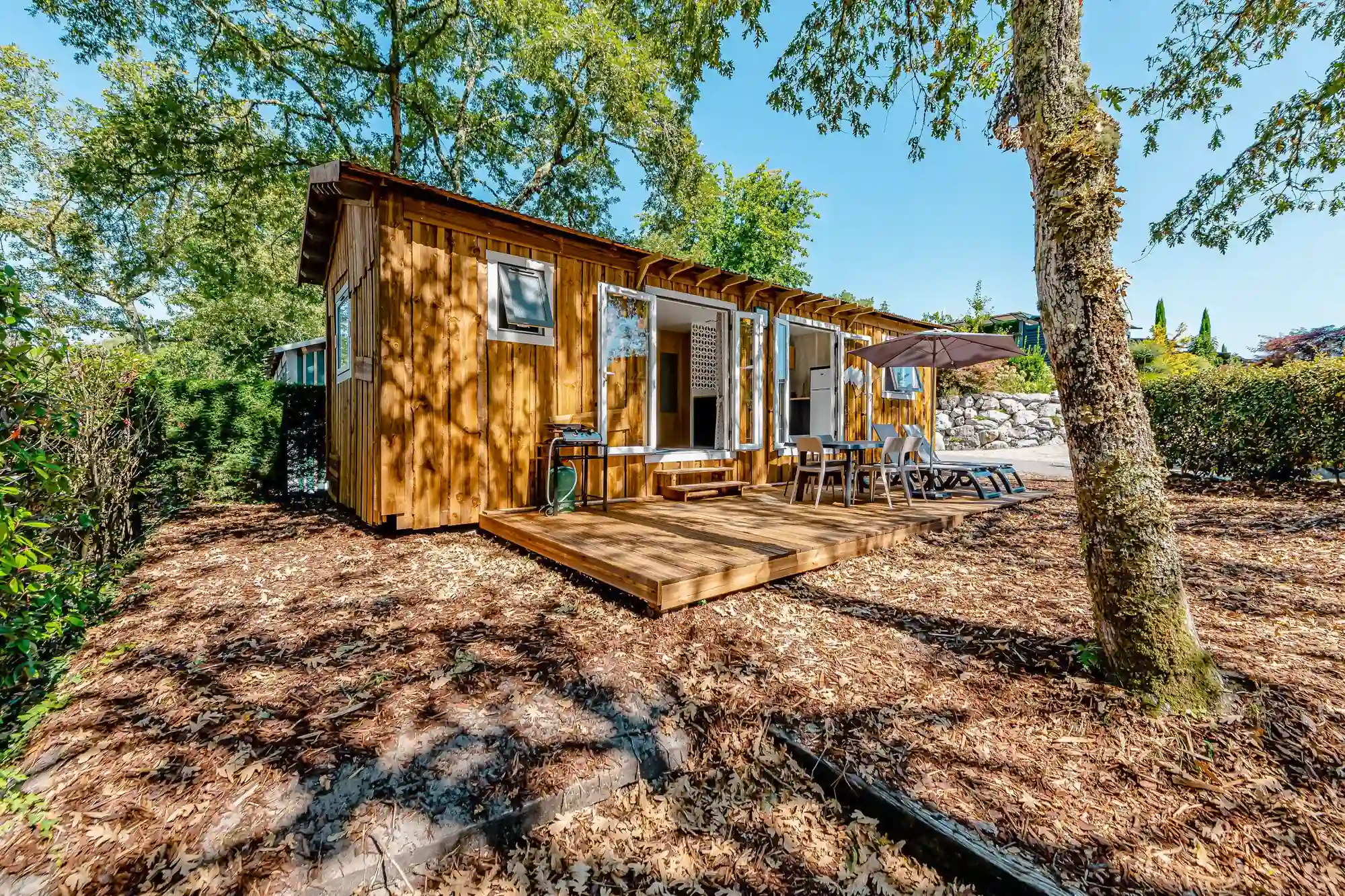 Just a few steps from your cabin, you'll find several pools and ponds, suitable for all ages:
3 heated pools, including one with a whirlpool reserved for adults, so you can enjoy the water even on a sunny day.
For children, there's a paddling pool next to the main pool and an "aqualudic" area with water games.
A 5-star campsite, Domaine des Oréades offers activities directly on its grounds or by the water's edge, on the beach of Lac de Sanguinet. 4-flower accommodation in the Landes region.